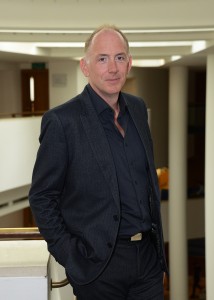 CEO of FutureLearn
FutureLearn CEO Simon Nelson has a background in digital disruption as a pioneer in taking media brands and content online. He currently leads the first UK-based social learning platform offering massive open online courses (MOOCs) from leading international institutions to learners in over 190 countries.
Simon founded the Open University-backed initiative in December 2012 and has quickly established it as a high quality entrant to the emerging online learning market. The FutureLearn site went live in September 2013; since then over two million people have registered, generating more than four million sign-ups to almost 200 courses.
He spent 14 years at the BBC, where he was instrumental in putting radio online, and overseeing its podcasting service and the innovative Radio Player around the turn of the millennium. He then moved to head up all digital content activities for its television divisions where he led the development of the BBC iPlayer and other ground-breaking online products and services.