The Cordial Debate Prize pays homage to the Entente Cordiale which symbolises the close relationship between France and Great Britain. This year, the prize will reward the best essay on the following subject:
This house believes that Europe benefits from Britain and France having different legal systems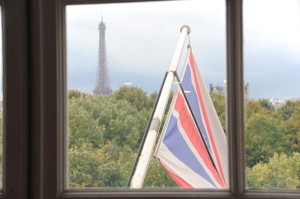 The Cordial Debate Prize was created by the Franco-British Comparative Project, a founding project of the FB-Connections, in order to promote debate and the exchange of ideas between academics, students and young alumni of both counties. The Cordial Debate is open to students and young alumni of less than 28 years old on the 1st January 2015. Quality, originality and clarity of arguments will be the criteria in order to be shortlisted. Essays are to be submitted before the 30th of March 2015, and after a first selection round the jury will decide between the four best essays.
The winning entry will be awarded a prize of €400 (split in case of a tie), and the runner up a prize of €100. The jury for the 2014-2015 edition will be:
– Christophe Premat (MP for French citizens living in United Kingdom and Northern Europe)
– Claire Legras (First Counsellor, Embassy of France in the United Kingdom)
– Catherine Palmer (President of the Franco-British Lawyers Society UK and Wales)
– Duncan Fairgrieve (Professor of Comparative Law at Paris Dauphine PSL)
– Dominic Grieve (MP, former Attorney General)
This competition is organised with the kind support of of the British Council, the French Institute in London, the Allianz Cultural Foundation, and has been publicised by a number of press partners.
For any further information, you can visit our website at www.fb-connections.org/cd